Read Our Reviews

Leave a
Google Review
Request an Appointment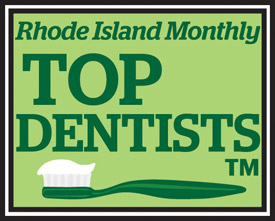 2010 - 2013
Contact Us
Barner Family Dental Care
550 Douglas Pike
Smithfield, RI 02917
Phone: (401) 233-3350
Office Hours
Monday – Friday: 8 am – 5 pm
Complete Cosmetic, General, and Restorative Dentistry for Smithfield, Rhode Island
Welcome to Barner Family Dental Care.
Drs. Phillip and Gregory Barner and their excellent team are committed to providing you and your family with the highest level of personalized dental care in a comfortable, anxiety-free, state-of-the-art facility. Our practice has been voted as one of R.I. Monthly's Top Dentist selections for four consecutive years. Serving Rhode Island and Southeastern Massachusetts, we treat patients of all ages, and offer a wide range of services including white fillings, crowns and bridges, porcelain veneers, implants, dentures, root canals, and invisible braces.
Beautiful Smiles
If you're looking for that dazzling smile, we offer teeth whitening, bonding, and full mouth reconstructions. Our philosophy is to provide Five Star Service in a comfortable, caring environment. Committed to advanced post graduate training, we keep abreast of the latest advances in procedures and materials as well as new technologies such as digital x-rays,and several types of lasers. For your comfort we provide headphones, satellite radio as well as nitrous oxide. It's important to us to build a trusting partnership where you can make an educated decision about your oral care options. Call our Smithfield, R.I. dental office today for comprehensive dental care and a lifetime of healthy smiles.